Success Spotlight
Leveraging Pollution
Getting the best pollution coverage possible is as important to our insureds as it is to UCPM. UCPM's goal is to find the best coverage options for the specific insured and make the sale as easy as possible for our agent. Recently one of our brokers, Vernon Mackey, was able to help our agent sell the pollution coverage and win a big account.
An aggregate sand mining company was shopping coverage for one of their Florida sites. After comparing a quote from UCPM and a quote from another agent's carrier, they were leaning towards the other agent's quote because they believed they were getting a better deal.
Vernon reviewed both our carrier's and the competitor's policy forms meticulously and found multiple errors made by the other agent. He then drafted an email detailing all the errors and correcting the information. Afterwards he spent an hour on a conference call with our agent and the insured discussing options and further explaining why our quote provided better coverage for what really mattered for their type of operation. For example, sand mines can have a higher risk of silica exposure, and the other agent's quote had a Silica Exclusion while ours did not. Ultimately, the insured chose to go with UCPM's quote, winning our agent the pollution coverage and the account.
By winning the pollution coverage, our agent was also able to win all other lines with more than ten times the commission. UCPM is able to help our agents win bigger deals more often because the brokers on our team, such as Vernon, take the time to carefully review policies and individually explain what type of coverage can be of the most benefit to the specific insured.
Bidding with CERC

Bidding as a Certified Environmentally Responsible Contractor (CERC) is a great way for your client to stand out and win more bids. Recently one of our agents assisted a general contracting company in finding pollution coverage. Denise Cox, one of our brokers at UCPM, helped the agent find optimal coverage and afterwards let them know that they qualified to get certified, and what the benefits of getting their CERC certificate would be.
The general contracting company needed pollution coverage that included Silt & Sediment coverage, and Transportation Pollution Liability Endorsement. Denise presented two quotes from two different carriers that included the requested options. The agent was leaning towards the first quote, but was concerned the other might have better coverage. Denise compared both quotes and found a few more enhancements in the second quote. She went back to the underwriter of the preferred quote and was able to negotiate to get those enhancements added on.
After binding the preferred policy, our agent was informed that their client qualified to become CERC certified due to their policy. Additionally, as a policyholder with UCPM, this certification program was offered at no additional cost. Denise worked with Environmental Risk Professionals to send over helpful information, including a step-by-step flyer outlining the steps to be certified as requested by the agent. Ultimately, the company decided to get started with their CERC certification.
Obtaining a CERC certification is one more step towards standing out above the competition. Our agent's client will now have pollution protection practices in place, and is better prepared against pollution claims. UCPM's brokers, such as Denise Cox, are able to help our agents and insureds succeed along the entire way, from obtaining optimal quotes to getting started on a CERC certification.
Persistence Pays Off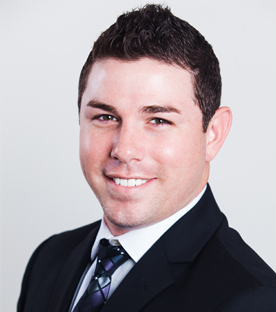 One of UCPM's agents recently had success in obtaining Contractors Pollution Liability insurance for an industrial company, due largely in part to the hard work of one of our brokers, Ryan Noble.
The company had a large transportation project coming up and required $50 million of Project Specific Contractors Pollution Liability (CPL). The agent had already received quotes from two different carriers for two layers of coverage overall, but was hoping to find coverage with a lower premium for one or both layers.
Ryan reached out to three different carriers, who all declined to offer coverage. After obtaining further information from the agent showing lower risk for the project than previously thought, Ryan went back to the three carriers to see if they could reconsider, explaining the risks and helping the underwriters to be more comfortable.
Afterwards, two of the three carriers agreed to quote the coverage. Ryan consistently communicated with all parties along the way, making sure the carriers knew about the urgent turnaround time and promptly sending all information to the agent. Ultimately, both carriers offered quotes with significantly lower premiums than the previous carriers' quotes. The company decided to bind both layers of coverage they needed with UCPM's carriers.
UCPM's agents often win more accounts because our brokers work with the underwriters continuously to find the best coverage and lower premiums, ultimately helping the insured and our agents.
Coverage Analysis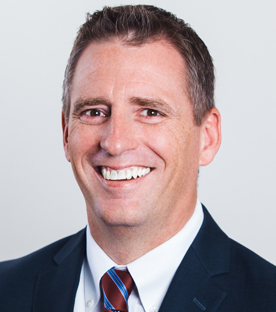 When it comes to placing coverage, cost is not always the biggest factor. Brian Dreyer, one of UCPM's brokers, was recently able to bind site pollution liability coverage for a company whose biggest concern was ease of doing business and time.
The company had previously shopped coverage with UCPM back in 2017, but ultimately decided to go with another insurer. When they reached out again this year, Brian went even further in helping our agent make sure we would be able to write the account for them.
After receiving quotes from three different carriers, Brian sent a DCAT coverage analysis to the agent to review the quote terms. The company's current carrier was more costly and included less coverage, but they were still leaning towards staying with that carrier since it would be easier and less timely. The UCPM quote they were considering required a list of contingencies that they did not want to bother with. Rather than giving up, Brian collaborated with another member of UCPM to do a little more research on the contingency list, and they found that the required information was unnecessary. They were able to get the underwriter to waive the requirements and the company proceeded to bind with UCPM.
In addition to getting more coverage and a lower premium, they also benefited from UCPM's post-binding value added services. Whether the main concern is ease of doing business or cost of premiums, UCPM's brokers provide valuable service with their dedicated research and commitment to finding the right coverage for the account.
Professional Services
Successfully retaining renewal accounts requires addressing the evolving needs of the insured and the retail agent. Our brokers evaluate a number of factors including any changes in the insured's position, market shifts and competition on the account. UCPM's Facilities Team manager, Michelle Fuentez, handled a renewal where she needed to address the insured's expanding coverage needs and helped the retail agent deliver added value to their client through our environmental consulting services.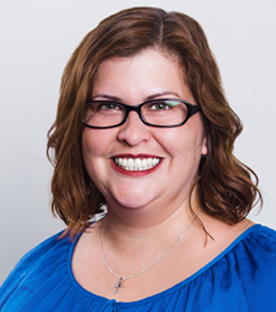 The account was for a grocery store operation with expiring Environmental Site Liability coverage on a three-year policy term. The expiring policy covered the chain's distribution centers, but since coverage had last been written, the insured had become more concerned over their potential disposal liability exposures. They had non-owned disposal liability coverage on expiring, but to effectively address their concerns, coverage needed to extend to all of their grocery store locations as well. To further support the decision to extend coverage to the store locations, Michelle provided our Environmental Risk Overviews to help educate on the additional pollution exposures beyond just the concern for disposal liability.
Michelle was made aware that there would be outside competition on the account and she went to work securing appropriate markets. Michelle fostered a competitive environment on the account and was able to enhance expiring terms with additional coverage at no additional premium including mold, asbestos, lead-based paint and transportation pollution liability. Through her efforts, Michelle provided the retail agent with competitive quotes on both premium and coverage.
With the additional coverage enhancements, subjectivities for Operations & Maintenance plans (O&M) were required for the mold, asbestos and lead-based paint. Through UCPM's environmental consultant on retainer, Michelle was able to provide the O&M plans at no additional cost, helping the retail agent deliver a significant value to their client.
In the end, not only did the insured secure enhanced coverage for all of their 150 plus locations, but they also implemented important environmental risk management resources that can help reduce the risk for loss on those exposures.
Online Efficiency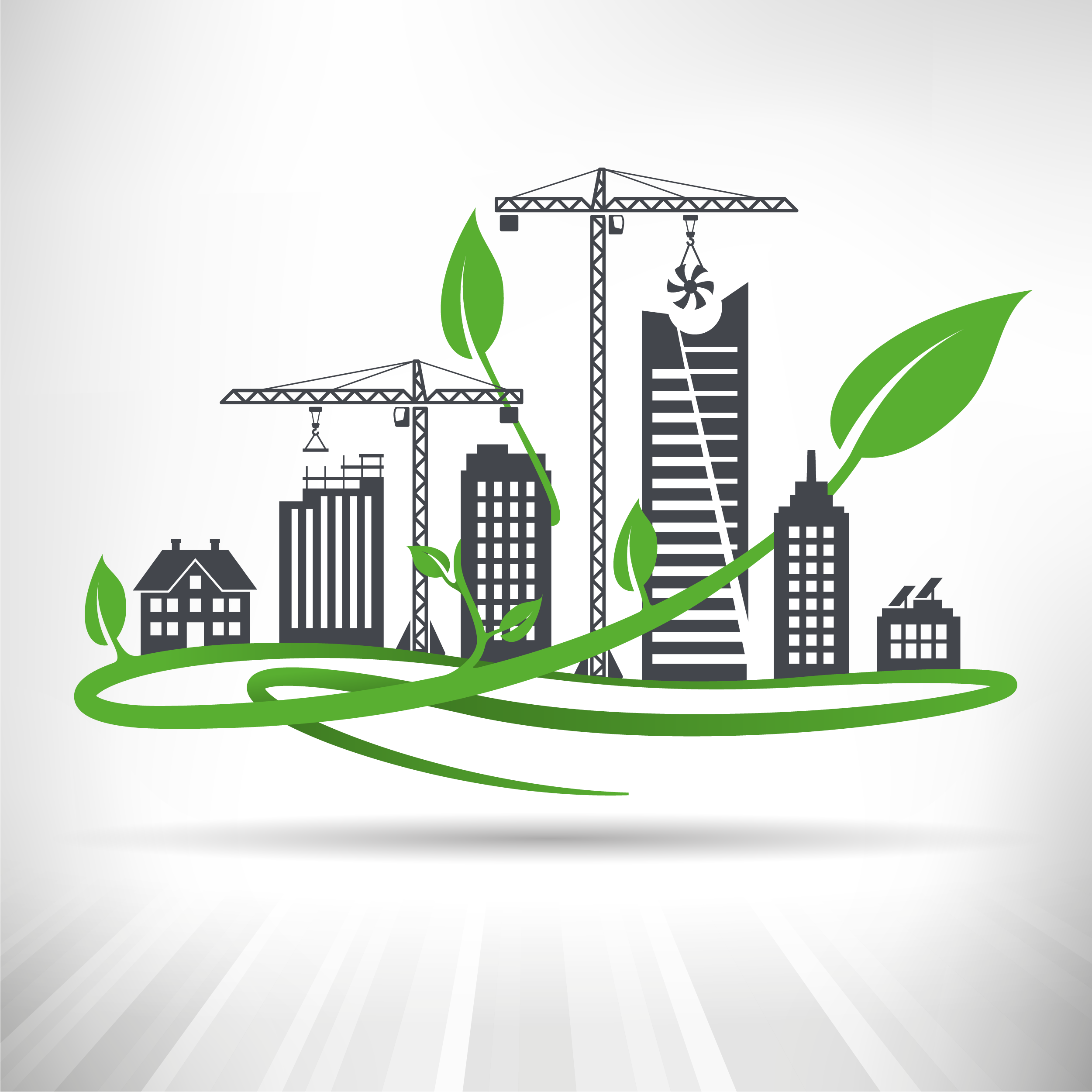 One of the valuable benefits to binding coverage with UCPM is the efficiency our online system can deliver. Brian Dreyer, a broker at UCPM, assisted one of our agents with binding their first policy with us by proving how efficiently our online system can provide comprehensive and competitive quotes.
The agent was working on a new business opportunity and was trying to get quotes as quickly as possible for the company. Brian introduced the agent to our innovative online system and helped them create a login so they could immediately begin looking for coverage options.
The agent went ahead and quoted coverage through our online system. Ultimately, our quotes ended up providing the client with significantly more coverage than other quote options that had previously been obtained, while also reducing the premium by 30%. Both the agent and the client were thrilled with the results and bound the policy through us.
Our online system makes it easy for agents to quickly obtain quotes and review coverage options, allowing them to find the best options for their clients. Our brokers, such as Brian Dreyer, go above and beyond to help our agents and insured utilize our valuable technology and help them find the right coverage.
In the Details
On many environmental accounts, the difference is in the fine details. Having the expertise and commitment to thoroughly analyze all quote options can make the difference in winning a deal and adequately covering an insured. This came into play recently for one of our brokers, Vernon Mackey, on an Environmental Site Liability account.
Vernon was given the opportunity to work on placing coverage for a large sand mining operation. The insured has multiple mining locations as well as various other site structures for warehousing and office locations. Vernon went to work obtaining quotes for Site Liability coverage that included Products Pollution, Transportation Pollution and Non-owned Disposal Site Liability.
The insured already had coverage in place and had secured several markets through their current agent for their renewal. Premium was important to the insured, but they were not willing to sacrifice coverage to save some money. Vernon left no stone unturned to help best position our agent to win the account from the incumbent competition.
Vernon was able to get competitive terms, and he thoroughly reviewed them along with the insured's current coverage. He found many areas where our quotes were providing more coverage and pointed out coverage deficiencies in their current policy. With his thorough review, Vernon was also able to negotiate with his underwriter to continue to enhance coverage to ensure the terms best met the insured's needs.
Vernon's efforts helped our agent win the deal and get the insured the coverage they were looking to have in place. UCPM's brokers specialize in environmental insurance and offer the expertise and market leverage to help retail agents effectively place coverage for their insureds.
Success After Binding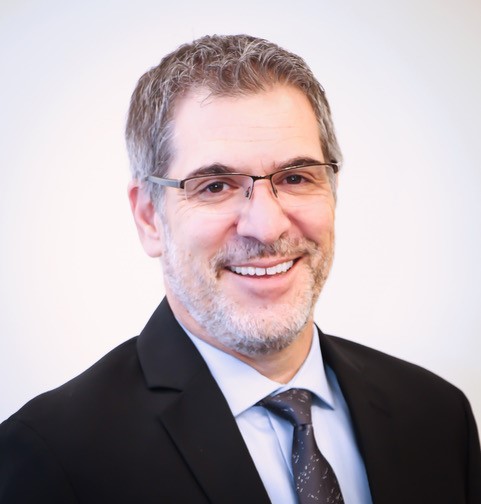 Finding the best coverage is important to our insureds. Being able to quickly and easily utilize that coverage when it's needed is just as important, if not more. Recently one of our brokers, Scott Cascaes, was able to resolve a potentially devastating issue for one of our insured by helping them utilize their coverage.
The insured company, which provides contractors with dumpsters and storage containers, was providing containers for a construction site at a mall. A driver from the company was at the worksite to pick up one of their containers when their truck's oil line burst, spraying oil onto the nearby building and stone. The oil then sank into the stone, severely damaging it.
After the site owner had the damage cleaned up, they discovered their policy still left them on the hook for almost $15,000. This expense was passed on to our insured, by being withheld from their pay.
This created a stressful and expensive situation for our insured and agent. The agent reached out to Scott Cascaes in the hopes that he could help find a solution. Scott immediately reached out to the underwriters for our insured's policy. He was able to get the underwriter to approve payment for the $15,000 the insured was losing.
Having incidents such as this can be stressful and oftentimes feel overwhelming for the insured. UCPM's brokers, such as Scott Cascaes, go above and beyond for our agents, including after binding coverage so that in the event of a claim, our insureds are able to get back to what matters to them as quickly and smoothly as possible.
Demolition Success
For UCPM's brokers, maintaining meaningful relationships with our carriers and agents is a key strategy towards helping each party achieve success and obtain better coverage for our insureds.
One of our brokers, Scott Cascaes, had the opportunity to win a new account for a demolition company. The company needed General Liability and Pollution coverage, which we were able to quote on a combined policy, as well an Excess Liability policy that would cover demolition of up to 5 stories. Scott reached out to several carriers but most were unwilling to provide coverage due to the type of the business and the amount of stories.
Scott continued the search and found a carrier that was interested in the opportunity to provide coverage. The insured was happy with the quote terms, but concerns about annual revenues were brought up due to the economic effects of the COVID shutdowns. An option for an auditable policy was presented. The insured requested audit provisions that would allow for a 6 month audit check, rather than the standard 12 month, due to all of the uncertainty. The carrier almost backed out due to this change, but ultimately came through for Scott and the insured, binding the coverage as requested.
Because of Scott's willingness to advocate for the agent and insured, he was able to help the agent win the new business by providing competitive terms that met the needs of their client.
Overcoming Challenges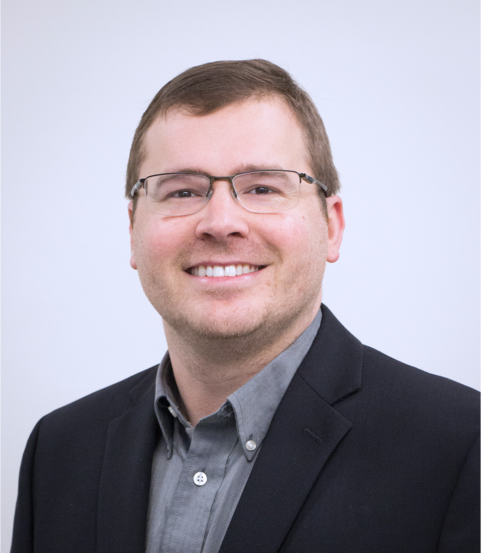 Binding coverage is unfortunately not always a seamless process. Recently we had a company seeking a tank policy that faced multiple challenges along the way. Our broker, Brandon King, did not let these challenges overwhelm him. He continuously pushed for the best coverage for the insured and worked with the agent to get everything sorted out.
The agent initially approached Brandon with a transportation company in need of a tank policy with $5M/$5M limits. The previous carrier was non-renewing, so they were stuck. Brandon reached out to multiple carriers until he found one willing to offer the requested limits. The insured was ready to proceed with binding, so they sent over the binding documents and the contract showing the coverage that was required. After reviewing the contract, Brandon realized that a site policy was actually required, not a tank policy.
Brandon spoke with a few of the site brokers here at UCPM and had them review the contract with the agent and explain why a site policy was needed instead of a tank one. The insured was now hesitating to bind the new site policy as the incumbent carrier came back and decided to renew afterall.
Brandon once again did not let this deter him or his willingness to go to bat for our agent. He created a DCAT that highlighted the differences between the incumbent's renewal policy and the new site policy terms, showing why the new coverage was what they needed. The company then agreed to bind the new site policy, thanks to Brandon's tireless efforts to best serve the agent and insured's needs.
Covid-19 Coverage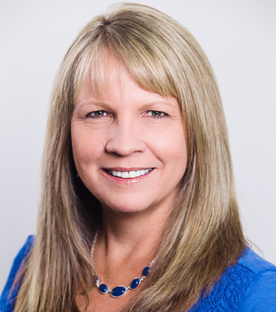 Writing renewals isn't always a walk in the park. Just ask UCPM's broker, Denise Cox. She was working on a GL/CPL/PL for a restoration contractor that we had written for a few years. When the renewal was nearing, the agent reached out to Denise to check on coverage for Covid. As they worked regularly with viruses, decontamination and other similar projects, the insured wanted to make sure that they had coverage for the new virus as well.
Unfortunately the incumbent carrier was adding a Covid exclusion to all their policies, no matter the insured. On top of it, they were non-renewing this specific insured due to a mold claim.
Denise worked tirelessly to find coverage elsewhere. She was finally able to find coverage with a carrier that was able to cover any biological contamination, including Covid. All the hard work paid off, and now the insured can rest at ease knowing that their work is being covered, even with the unforeseen circumstances.
Back for More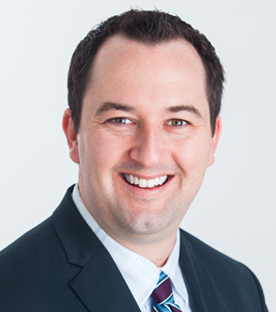 Steve Garell, one of UCPM's invaluable brokers, is dedicated to finding the right coverage for our agents and insured. Recently he assisted an agent in finding environmental coverage that best matched the company's needs, by reviewing the company's past policies, and comparing them with new coverage options to make sure that the agent knew exactly what they were getting with each quote.
The company had previously bound environmental insurance through UCPM for almost ten years. As such, Steve was familiar with their needs and previous coverage terms. The account opportunity came back through a new retail agent working to win the business. Steve sent this out to multiple carriers to quote an Environmental Facility package, combining their GL coverage with pollution, professional and products pollution into one policy. The insured was also very interested in having their Auto coverage written by the same carrier that would write their GL Package. Steve received competitive quotes from two different carriers, one of which was willing to also quote the Auto. Steve thoroughly reviewed the quotes, as well as their past coverage, and highlighted the enhancements the company would receive with each. Additionally, he sent the agent a DCAT to provide a thorough analysis report of the coverages offered.
After reviewing the terms, the company bound the policy that best matched their needs. There was a last minute concern over missing retro-date documents but Steve stayed on top of the situation, communicating with all parties until the issue was resolved and coverage could be bound.
Steve worked diligently to make sure the agent had competitive quote options that met the desired needs of their client. He made it easy for our agent and insured to know exactly what coverage they were receiving, resulting in a smooth and efficient experience for each party.
Long Shot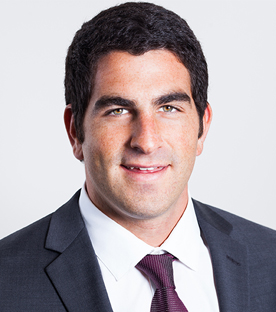 Richard Baumrind, an account executive for UCPM's construction division, recently helped place coverage for a decidedly tricky account, working tirelessly with the underwriter and agent to get the insured the coverage that best fit their needs.
The company dealt with tree removal services, including identifying which trees needed to be removed. Because of this, most carriers did not have an appetite for the Contractors Pollution/Professional Liability coverage the insured was required to carry by contract. Richard had previously shopped coverage for a similar account, and knew the chances of finding a carrier willing to quote it were slim. Still, he told the agent that he would do his due diligence and reach out to all his markets.
As expected, he was met with declinations from almost all carriers. One carrier was not able to quote coverage, but they did have a referral that might quote the account. After working with Richard and the agent, they were ultimately able to provide the requested coverage. The agent and insured were relieved to have the required coverage for the company's operations.
Before proceeding to bind, the insured requested a revised quote with all available enhancements. After receiving one from Richard, they requested a revision to include only one enhancement. Richard never balked at the changes. He and the underwriter worked tirelessly to make it happen. At last, the insured was pleased with the terms and bound coverage.
Richard consistently proves his ability to face tough challenges as well as his commitment to always helping the agent and insured succeed.
An Enhanced Renewal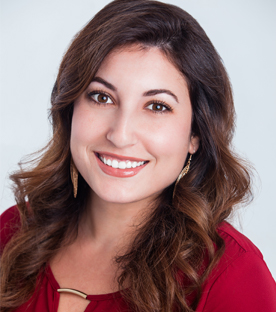 Nicolette Falbo, a broker at UCPM, recently had success with an account renewal for an insured seeking comparable coverage terms to their expiring policy.
The renewal was for a construction company that had previously bound coverage through UCPM for the year prior. As the company's policy neared the expiration date, Nicolette continuously reached out to the agent, reminding them of the approaching expiration and offering to quote the policy renewal.
The agent communicated that the company would like to renew through the incumbent carrier, as long as the coverage terms and premium were comparable to their expiring policy. This presented some difficulty, as the company's profits had increased significantly. Nicolette and the underwriter worked for a solution, and ultimately were able to negotiate a rate decrease for the insured which resulted in a favorable premium.
In addition to the rate decrease, the insured was also presented with a renewal certificate, which would allow the new policy to renew at the end of the policy period for the same premium, regardless of an increase in revenues.
Nicolette provided these enhancements to the agent, as well as a DCAT to use in presenting the coverage to the insured. The insured proceeded to bind, getting the coverage they needed for their desired premium.
Tank Policy Problem Solver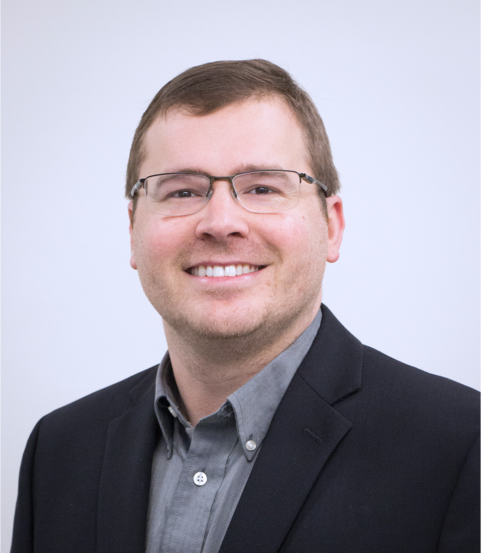 When an agent with a headache of a renewal approached Brandon King, an account executive for UCPM's tank team, Brandon got to work right away on solving the problem.
The insured, which was a school district, had an expiring tank policy. The incumbent carrier was hesitant to renew the policy due to the tank's 30-year age, and thus offered unfavorable renewal terms. The agent had marketed it out to try to get better terms, but the retentions were higher than they were comfortable with, and the underwriters weren't accepting the testing that they needed to bind. This, along with a lack of communication, proved a stressful situation for the agent and insured as the renewal deadline approached.
Brandon followed up with the agent and upon learning of the situation, offered to try another market that could be more favorable. He promptly reached out to a carrier whom he had a good relationship with and was able to provide a quote quickly. The quote included a lower premium than the other quote, and they honored the insured's retro dates as requested. The insured proceeded to bind through UCPM.
The agent was delighted with Brandon's efficiency and with how smooth he made the entire process. They said, "I can't say enough about dealing with Brandon. He responded quickly and provided us with the solution we needed. Basically I handed him a huge problem and he fixed it. I'm won over!".
A Guiding, Efficient Hand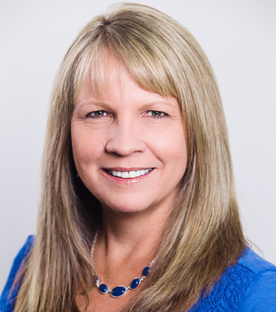 UCPM would like to recognize Denise Cox for her recent success in assisting an agent who was new to environmental insurance. Denise made the process as smooth as possible for the agent and was able to get the insured the coverage they required.
The insured requested coverage for two of their sites, which were both care facilities for veterans. Their main concern was mold and legionella coverage. Because the agent was unfamiliar with environmental coverage and what exactly they would need, Denise sent over an ERO highlighting risks associated with medical centers, to provide useful information.
She then reached out to multiple carriers until she found one willing to quote coverage. Due to Covid, this was not an ideal risk for many of the carriers, and their terms were not so competitive. She worked with the underwriter to get favorable terms and premium. The agent and insured were pleased with the quote and requested coverage for more of the facilities they owned, in multiple states. Because of the larger portfolio they now were requesting coverage for, the carrier was able to provide even more competitive pricing.
The insured bound the coverage and did so earlier than originally anticipated. Denise made this success possible with her diligent work and assistance in guiding the agent through the process of placing environmental coverage.
24 Hours or Less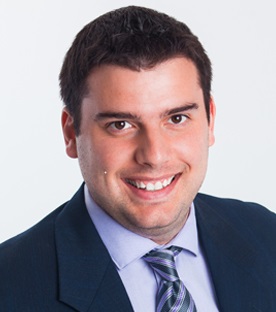 Kevin Robertson, an account executive for UCPM's construction team, was recently approached by an agent in need of a quick turnaround time for a quote on an expiring policy - just twenty-four hours away.
The incumbent carrier chose not to renew the insured's professional liability policy, as it no longer fit their appetite. Although this account had not been previously placed with UCPM, the agent had great experiences working with Kevin and promptly reached out to him with this time-sensitive need. Kevin then reached out to a carrier with whom he has a good relationship and was able to expedite the process of obtaining a quote.
The insured found the quote terms to be favorable and proceeded to quickly bind the coverage. Kevin's hard work and carrier leverage made this all possible, within a day's turnaround time. The agent said, "I emailed an app to Kevin at 11:42am for a policy that non renewed the next day - he was able to get me a quick turn around on a quote & we were able to bind - all in a little over 24 hour timeframe."
A Lapse in Coverage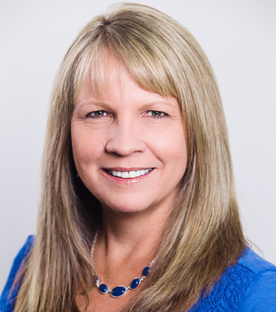 Denise Cox, a broker on our Facilities, Casualty & Transportation team, recently faced a challenging account for a petroleum marketer in need of a Site Pollution Liability policy.
The insured had prior coverage but had recently let the policy expire, which now meant a lapse in their retroactive coverage. The insured had multiple locations, some with underground storage tanks (USTs). Denise thoroughly reviewed the expiring policy and location schedule and found some inadequacies in their prior coverage and locations that were never added to the policy.
Denise approached multiple carriers but faced some declinations due to the insured's operations, size and type of product stored on site. She was able to narrow in on the best carriers to quote the coverage and honor the lapsed retroactive dates. Denise faced a lot of challenges in getting those dates honored, though, because not only was there a lapse in coverage, but the carrier also had serious concerns due to a lack of annual third party testing on one of the tank sites. The carrier required updated testing and would not bind until they received the report. The insured advised that testing had been delayed due to Covid-19, and Denise pleaded for more time on behalf of the insured. The carrier initially refused and suggested removing that site from the policy. Denise stayed in constant communication with the agent, and the insured worked to schedule their inspection date. With this date scheduled, Denise updated the underwriter, who then agreed to bind coverage on the contingency that they would submit the results within thirty days.
Denise's hard work paid off, and the insured is now covered for all of their locations, with enhanced coverage, and is positioned to have the prior acts coverage they need.
A Smooth Change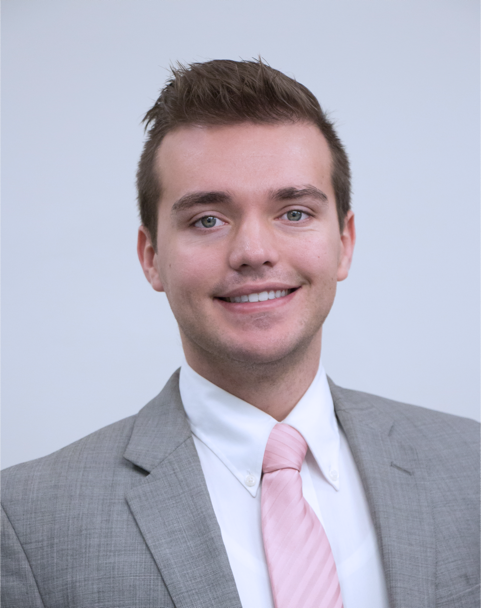 Trevor Hendrickson, an account executive on UCPM's storage tank team, recently assisted in placing coverage for a company that owns convenience stores and gas stations.
The company previously bound environmental coverage through another agency but was looking to explore more coverage options before their policy renewal. Our agent brought the account to us and we were able to take over as the Broker of Record.
The insured was pleased with the coverage that was quoted, and proceeded to bind. After binding, the insured realized an error was made with the effective date. The agent communicated this with Trevor, who immediately reached out to the underwriter to resolve this issue. The underwriter was able to address this quickly, and Trevor was able to get everything straightened out and corrected.
Trevor's quick correspondence made this last-second change a smooth process for the insured and agent, and ultimately provided the coverage they needed.
The Right Coverage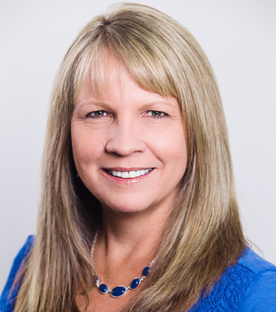 When working on new business opportunities, it's not uncommon for us to uncover that an insured's expiring pollution policy doesn't provide the coverage they need or thought they had. Our facilities team broker, Denise Cox, had the opportunity to work on placing site pollution coverage for two historic golf courses, and was able to broaden coverage and ensure the clients had important coverage they needed in place.
From the start, Denise reviewed key exposures for both of these accounts including the age of the buildings on site, the use and application process of pesticides as well as some aboveground storage tanks. She was able to obtain and review the expiring policies and advise on substantial shortcomings in the policy forms. In one critical instance, our underwriters were unable to even honor retroactive coverage because the exclusions and modifying endorsements on their expiring policy provided no meaningful coverage for the insured. Denise outlined these issues to the retail agents and sent over our Environmental Risk Overview on golf courses to further review pollution exposures and claims examples.
Denise obtained multiple quote options for each insured, and was able to negotiate coverage to broaden terms and meet their desired limit and term options. In the end, both insureds were able to bind competitive policies with enhanced coverage that better met their needs. Denise also offered the opportunity to obtain Mold plans and O&M plans for asbestos and lead-based paint as a value-added service through our environmental consultant on retainer, at no additional cost.
Waste Disposal Appetite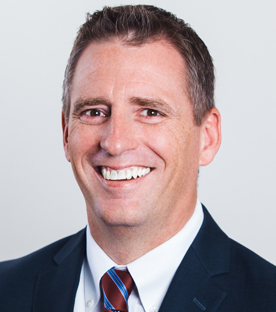 Agents know that for some insureds, choosing a pollution policy primarily comes down to the premium. Including the coverage that is needed while staying at the desired premium can be a challenge but our brokers, such as Brian Dreyer, are ready to go to bat for our agents.
Recently an agent approached Brian with an account for a waste disposal company. The insured had previously bound a tank pollution policy with UCPM, but they were now interested in receiving quotes for combined General Liability and Pollution Liability. They had a requested turnaround time of three days, requiring Brian to work quickly.
Brian reached out to a carrier who had an appetite for this class of business. The carrier initially offered a quote that included a premium that was much higher than the insured desired. Brian and the underwriter reviewed the needed coverage and was able to creatively structure the coverage, such as limiting on site cleanup response, to get the premium to the desired amount, while still providing meaningful coverage to respond to the insured's pollution exposures.
The insured was pleased and proceeded to bind coverage. Thanks to Brian's quick and creative thinking, the insured now has the necessary coverage and desired premium, all within their requested turnaround time.
Food Waste Recycling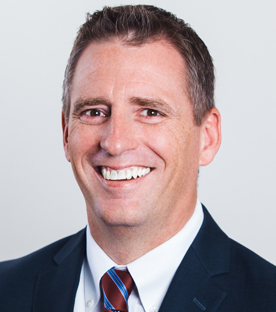 Winning new business is important to our agents, and our brokers are committed to making that happen as often as possible. Recently Brian Dreyer, a broker on our Facilities, Casualty and Transportation team, worked hard to win an account and provide competitive coverage options.
Brian was able to assist an agent in placing coverage for an account with some unique pollution risks. The company primarily dealt with food waste recycling, which involves collecting, treating and repurposing organic waste. Their operations presented environmental risks such as potential spillage of untreated waste and runoff from treating chemicals. Additionally there were risks associated with the transportation of the materials from various sites.
The company had an insurance policy placed with a different carrier and agent, but they were exploring more competitive options. Determined to win the account and best serve the client, Brian promptly took the account to market. He secured quotes for both a General Liability & Pollution/Professional policy, and an Auto policy. The quote's terms were very competitive, and the insured was eager to make the switch from their incumbent carrier to the new one.
With Brian's hard work, the insured has their preferred coverage, and the agent won a new account.
Green Waste Recycling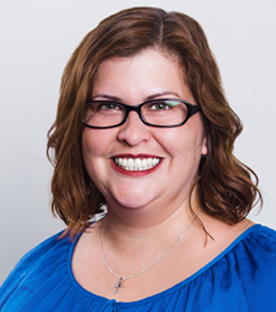 Some accounts are trickier to place than others but when faced with a difficult account, Michelle Fuentez, a broker on UCPM's Facilites, Casualty & Transportation team, stayed diligently on top of the situation until the agent and insured were satisfied with the coverage offered.
The account was for a company that dealt with green waste. Due to their daily operations, which includes collecting green waste and recycling/reselling the materials as mulch, they were in need of Contractors General Liability/Pollution and Auto coverage. Their expiring policy was being non-renewed as their class of business was now outside the underwriting guidelines. This left them in need of a new carrier before their policy expired.
Michelle approached nine different markets in trying to find coverage. Many carriers declined due to past auto losses in the insured's history, and many had considerably higher premiums than the insured's previous policy. One carrier was willing to help and offer competitive coverage. The underwriter worked with Michelle to provide the needed coverage, while also keeping the premium lower.
This resulted in an attractive quote that the insured proceeded to bind, and left the agent grateful for Michelle's tireless efforts in finding the right coverage for a tricky account.